Good Omens – Saturday Morning Funtime Review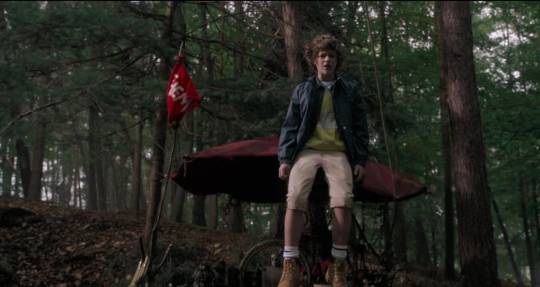 Armaggedon finally begins to rear its ugly head in 'Saturday Morning Funtime', and it's not a moment too soon.  While the first three episodes of the series have been entertaining to watch, the march toward the end seemed to be taking a back seat to the antics of Crowley and Aziraphale.  It's hard to call that a problem exactly…that would be complaining about the screen time of Michael Sheen and David Tennant, and who would ever do that?  Still, this series is as much about Adam Young, Anathema Device, and Newton Pulsifer as it is about an inconvenient friendship between Angel and Demon.  Though….hmmm…I'd watch the hell out of that spin-off series.
We've moved beyond Adam's overactive imagination bringing aliens to earth or powering nuclear power plants without any radioactive materials.  Nope, he's seen the darkness and now it's calling to him, and 'Make it happen, make it real' is a lot more ominous thing to be running through his head.  The introduction of the final two horsemen is also handled nicely.  I'm not sure where you'd fit it in short of expanding the episode count, but it almost feels like the introduction of the four could have been its own episode.  Told through the eyes of the delivery man I could see that being a solid hour.  His ending, while necessary to deliver the message to Death, feels a little shortchanged in the grand scheme of things.
Meanwhile, the meeting of Anathema and Newton was, ahem, exciting.  Hopefully, the next episode covers the fact that this was prophesized by Agnes (unless I missed a nod in this episode) and not leave it as an event that happens just because.  It wouldn't sit right to cheapen why it happened in the first place.  We've already got Adam reaching his pinnacle faster than feels comfortable.  I hope we don't lose more points along the way.